Stella
The National Weather Service (NWS) has placed Philadelphia on a Winter Storm Warning. The name for this event is apparently Winter Storm Stella. Naming winter storms is a relatively new phenomenon and not without controversy. In 2012, the Weather Channel began marketing storms with names. It took off and other media outlets followed suit. See: 
Why Naming Winter Storms Makes No Sense
and 
Why is it Controversial to Name Winter Storms
for more on this topic.
"Stella" is predicted to begin 8 PM tonight and last until 6 PM tomorrow. It's great news for those of us dreaming of office and school closures, but not so great for training. In anticipation of the predicted storm, a few of our members have moved up workouts. We've included the latest updates in this newsletter. In the past, Penn has been very good about plowing the track. However, we can't say for sure it will be accessible for our normal Tuesday night workout.
Please check relevant email lists for the latest workout plans.
Sign up via
groups.io
for
mens@phillytc.groups.io
;
womens@phillytc.groups.io
or
easyruns@phillytc.groups.io
for further updates.
NWS Press Release: "The Philadelphia Metropolitan Area and Adjacent Southwest New Jersey, Northern Delaware, and the Northern portions of the Eastern Shore of Maryland. * Accumulations… Snow accumulation of 8 to 12 inches. * Timing… Snow begins Monday evening, becoming heavy at times late Monday night through midday Tuesday. Snow will diminish by late Tuesday afternoon. * Impacts… The heavy snow will make many roads impassable and may produce widespread power outages due to the weight of the snow on tree limbs and power lines. Strong winds will lead to blowing snow, reduced visibility, and additional power outages. * Wind… Northeast 15 to 25 MPH with gusts up to 35 MPH. * Visibilities… One half mile or less at times. * Temperatures… From the upper 20's to the Mid 3 30's.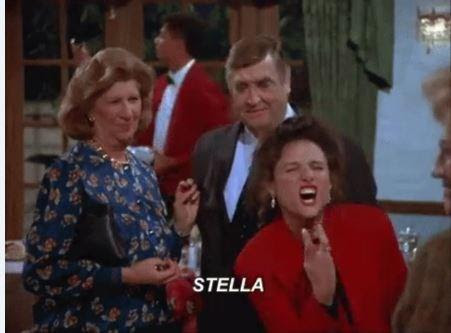 Upcoming Runs, Events & Races
Monday: 6 PM at Lloyd Hall. Men's workout. River loop at 5:50 pace dropping to 5:30 towards the end. (See men's email group). Women's workout: 6:15, possibly at a track. Check email group for more info.
Tuesday: Track work at Franklin Field. Meet at 6:15 PM for warm-up or 6:30 PM for workout. Enter through Brysi Cafe. Workout:
Group A: 1600; 1200; 800 (twice each)
Group B: Alternate at track if desired.
Sunday: Long Run: 8:30 AM at Lloyd Hall
Saturday, March 18th – Haddonfield Adrenaline 5k – SOLD OUT
Sunday, April 2nd – Cherry Blossom 10 Miler
Monday, April 17th – Boston Marathon
Wednesday April 31st – Danny Curran Invite at Widener
Sunday, April 23rd – Valley Forge Revolutionary 5 Mile Run
Thursday, April 27th – Penn Relays (Distance Night)
Sunday, May 7th – Broad Street 10 Mile Run
Social Media Post of the Week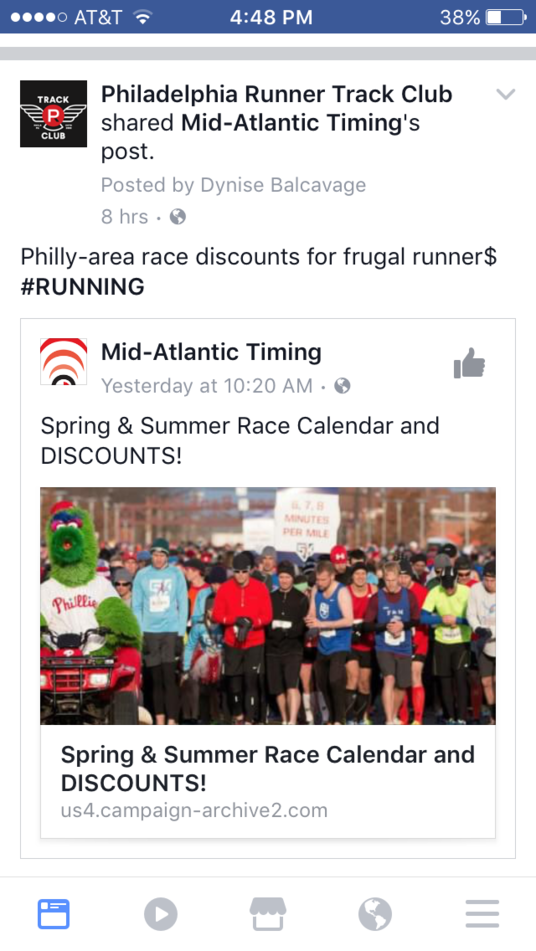 This week we have some great race discounts
here
!