Penn Medicine Radnor Run Preview
Next up on the USATF Mid-Atlantic Grand Prix circuit is the Penn Medicine Radnor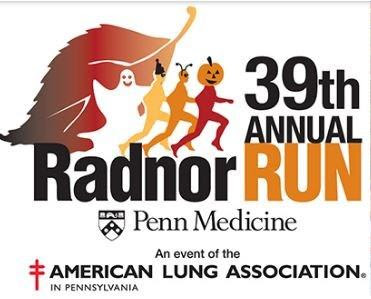 Run. Participants will be treated to a, "challenging 5-mile course through scenic Radnor Township." Money raised benefits the American Lung Association in Pennsylvania.
We're locked in a tight race with our Grand Prix rivals and almost through the series. After Radnor, we'll just have Norcross Run the Bridge and Philly Marathon weekend left. We'll need 5 PRTC members to score at the Radnor Run and hope to see much of the team at the race.
Details
When: Sunday October 30th at 8:30 AM.
Where: Radnor, PA (parking at township building)
Sign Up
: Price is $35. Register
here
!
T-Shirt Sales / Launch Party Review
Thank you to everyone who attended the launch party for our new t-shirts! It was great to see so many come out to support the club. Special thanks as well to Ross for helping us get off the ground, extending store hours for our event and of course the free beer!
For those who were unable to attend and expressed interest in t-shirts during our pre-order period, please stop by the Center City store for pick-ups or reach out to Kevin.
Workouts & Upcoming Races
Tuesday: Franklin Field at 6:15 PM. Enter through Brysi Cafe. Workout starts at 6:30 PM. Women: 400, 600, 1,200, 1,600, 1,200, 600 & 400. * First half of workout slightly slower than 2nd half. Men: TBD at track. Other: Alternative workouts available through Penn Running Club and TBD PRTC groups.
Thursday/Friday: Women: (Secondary Workout) 10 minutes at 10k pace; 8 x 200 at mile pace; 10 minutes at 10k pace. See women's email list for official details on time/place.
Sunday: Long Run: 8:30 AM at Lloyd Hall.
Sunday, October 30 – Penn Medicine Radnor 5 Miler *
Sunday, November 6 – USATF East XC Championships
Sunday, November 6 – Cooper Norcross Run the Bridge *
Saturday, November 19 – Rothman Institute 8k / Philly Half Marathon *
Sunday, November 20 – Philadelphia Marathon *
Saturday, December 10 – USATF Club XC (Tallahassee, FL)

* = USATF Grand Prix Race
Bold = Club XC Team Race

Miscellaneous: Join the men's, women's, easy runs or social email list(s) for info about unofficial club runs/meet-ups.
Social Media Post of the Week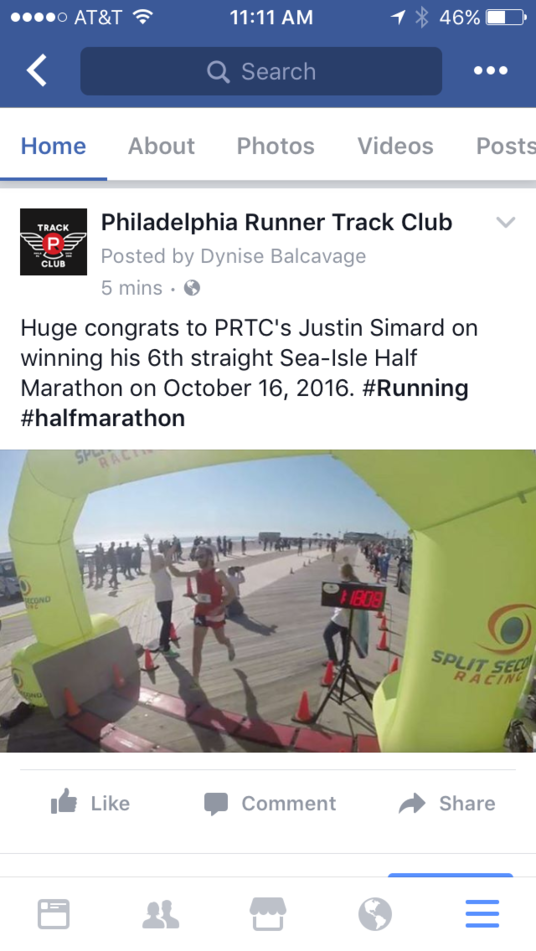 Follow us online at the following links: Facebook, Twitter and Instagram. Also, keep an eye on our website for upcoming races and other into. Be sure to tag us in your race and running photos and we'll feature them on our pages!